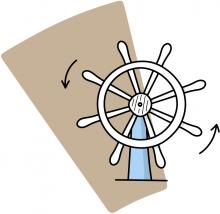 Transparency and good governance
Composition of the Board of Trustees
Pere Cornellà Valls, president.
Francesca Blanch Roura, vice president
Núria Martínez Barderi, board member and secretary
Dolors Badosa i Collell, board member
Maria Combalia Garcia, board member
Martí Masferrer Mascort, board member
Pilar Monreal Bosch, board member
The meetings of the Board of Trustees are attended by Josep Maria Solé, director-general of the organisation, Glòria Cerrato, technical director, and appropriate deputy directors according to the topics discussed.
The members of the Board of Trustees do not receive any salary by virtue of their duties (Article 332-10.1 of the Civil Code of Catalonia)
As it carries out functions delegated by the administration, most of the organisation's support activities are financed by the Secretariat of Social Inclusion and Promotion of Personal Autonomy (SISPAP, formerly ICASS prior to Law 2/2014) of the Department of Work, Social Affairs, and Families. Currently, the entity is working towards a cooperative agreement with the said department.